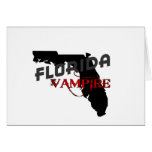 Here's the hands-down winner of our weekly HOME SWEET FLORIDADA Award for Behavior Most Befitting the Strangest State. It is also a finalist in the Dying Newspaper Hall of Fame for Best Lede Ever. Thank you, Danny Valentine of the St. Petersburg Times:
ST. PETERSBURG — The vampire attacked just before midnight on the porch of a vacant Hooters.
The second graf is pretty much a humdinger, too, in an Only-in-Florida kinda way:
Milton Ellis, 69, was sleeping in his motorized wheelchair when he awoke to find Josephine Rebecca Smith, 22, of Pensacola on top of him, said police spokesman Mike Puetz.
You can read the whole bloody thing right
here
. And I'll have some wings with that. Skip the special sauce.